The Sea Horse Club is a riding school and federal horse riding center, a FISE affiliate for field work (both show jumping and dressage) and asi-Ante for walks. The equestrian center about 10 km from the Maga Circe hotel immersed in the wonderful wood of the Silver Bay, surrounded by the magic of the Circeo National Park. It is the ideal place for walks on the beach and through the woods and fields surrounding Lake Paola.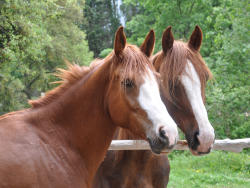 They offer traditional riding lessons, but it is also possible to try riding with the help of the vaulting band. Their horses are trained according to natural horsemanship, comprising a variety of races and abilities for all levels of riders and amazons.
Thanks to the proximity of Rome the Sea Horse Club offers you the chance to come in the day, or you can choose to enjoy a weekend or an entire vacation, rediscovering the myth of the sorceress Circe and attending the beach of Sabaudia, among the most beautiful in Lazio .
The Sea Horse Club has an excellent reputation among those who love to have fun on horseback, both for spectacular walks and for riding lessons.
What do they offer you at the Sea Horse Club?
They promise the quality of an exclusive and personalized service based on your needs
They welcome guests of all ages and all levels of riding experience
They offer a full immersion in nature
They guarantee the flexibility of the organization, to also meet the needs of the most committed customers